Elevating Sample Management with NEST's Smart Solutions

NEST offers a comprehensive range of sample management products, including software, readers, scanners, and defrosting devices, to help you streamline processes, reduce errors, and save time.

Inventory Management Device— Rack Readers

Single-rack Reader
The NEST Single-rack Reader is specifically crafted for the swift decoding of biological samples stored in boxes within bio-banks and high-throughput laboratories. This lightweight and compact device excel at decoding various cryogenic box types directly on-site. When integrated with the NEST Sample Management System (SMS), it has the capability to efficiently decode and store entire boxes of samples. Notably, this device was awarded a utility model patent in 2020.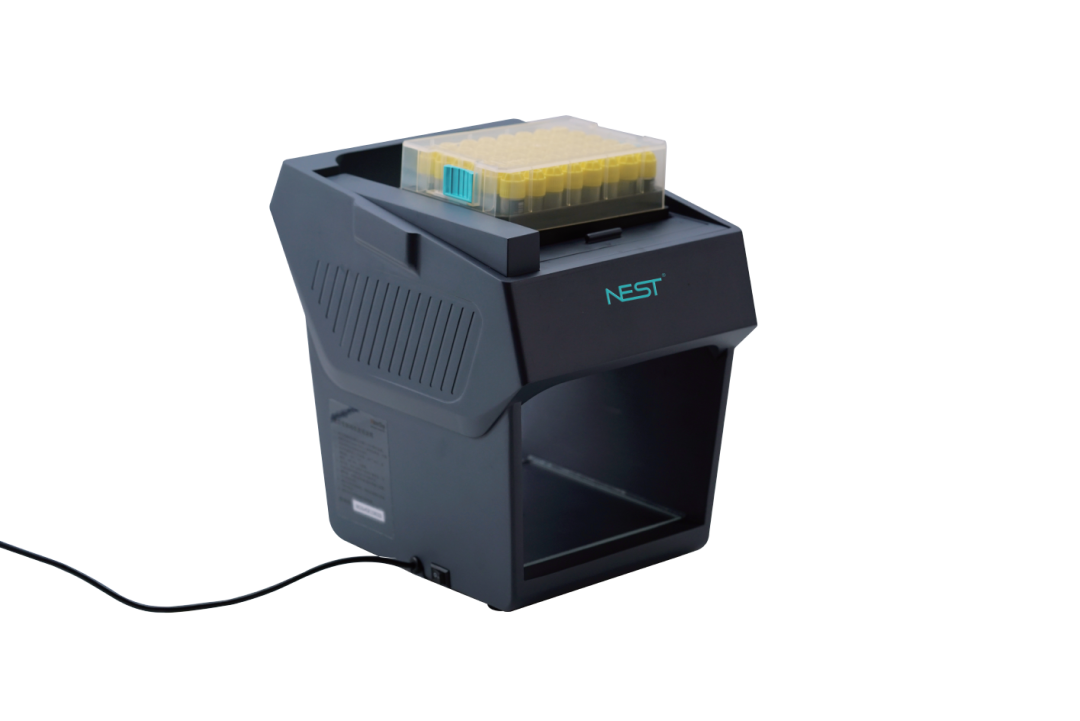 NEST Sample Management System (SMS): Comprehensive Sample Information Management Software
The NEST Sample Management System is a robust software designed for laboratories, medical institutions, and scientific research facilities. This comprehensive solution simplifies various steps involved in sample management, from pre-processing to storage and retrieval. The system supports custom configurations, eliminating the need for additional customization development. Key modules include:
Regional Equipment: Provides a visual overview of equipment structure.
Sample Management: Covers pre-entry, sample storage, and retrieval processes.
Query and Statistics: Enables sample query and statistical analysis based on location, custom fields, and association information.
Data Management: Facilitates data backup and batch editing of samples.
Associated Information: Can be integrated with HIS, LIS, PACS, and other information systems for enhanced sample information.
Label Printing: Supports human-readable barcodes and custom adhesive labels.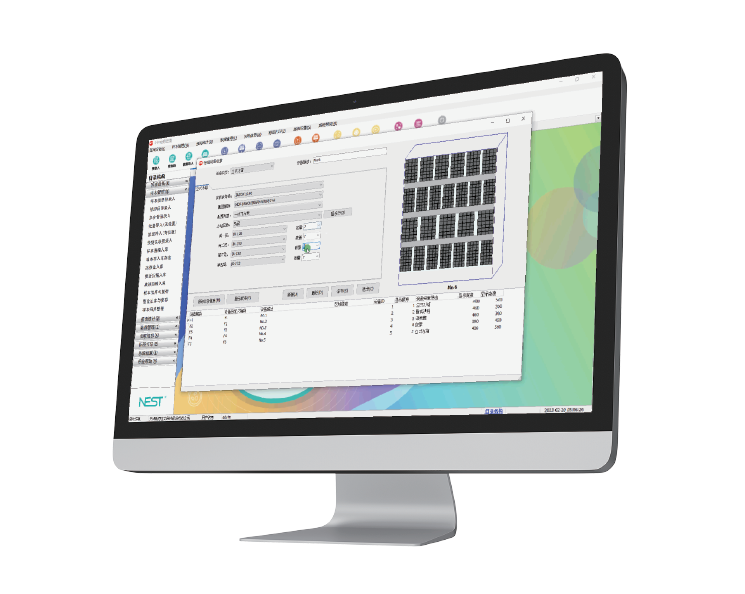 Advanced Functions:
Pre-set SQL Server, Oracle, MySQL data interface.
Quick association pre-entry.
Custom sample number and encoding rule settings.
User permission management and log information inquiry.

Specifications


| Product Number | Product Specification | Unit |
| --- | --- | --- |
| 106131 | NEST Sample Management Software-20 terminal devices, English | 1 PC |
| 106132 | NEST Sample Management Software-15 terminal devices, English | 1 PC |
| 106133 | NEST Sample Management Software-10 terminal devices, English | 1 PC |
| 106134 | NEST Sample Management Software-5 terminal devices, English | 1 PC |
| 106135 | NEST Sample Management Software-3 terminal devices, English | 1 PC |
Key Features:
Lightweight and Portable:

Designed for effortless portability, facilitating ease of use in various laboratory settings.
Wide Compatibility:

Customizable decoding rules accommodate different cryogenic box specifications, allowing for adaptability to diverse storage configurations. Non-standard decoding areas can be precisely specified for each position.
Ease of Use:

Operating without the need for external devices or power supplies, the device is a plug-and-play solution. Encoding or decoding can be seamlessly executed with a single click, and the results are exportable in Excel format for convenient analysis.
Versatility:

Integrated with the NEST Sample Management System, the device can efficiently read and decode entire boxes for streamlined storage processes.
Flexibility:

The device offers flexibility in its usage, allowing standalone export of decoding result files. Additionally, it extends support by providing HTTP services for third-party system integrations.
This set of features ensures the NEST Rack Reader's adaptability, efficiency, and user-friendly operation in various laboratory workflows.
Specification
| Product Number | Product Model |
| --- | --- |
| 106211 | Single-rack reader NSSnap, English |
Multi-rack Reader, Barcode Scanner
The Multi-rack Reader is designed to provide advanced functionality for efficient sample decoding in bio-banks and high-throughput laboratories. Here are its key features:
Partial Scanning: Tailor the scanning process based on the number of cryogenic boxes.
Versatile Output: Scanning results are presented in various formats, including graphics, lists, and images.
Swift Decoding: Achieve full-frame decoding in less than 10 seconds, with single-box scanning completed within 3-5 seconds.
Excel Export: Easily export decoding results for a single box or combined data from multiple boxes.
Integration Capabilities: The decoding application facilitates the scanning of bottom QR codes, enabling seamless integration on the Windows system, whether for single-rack or multi-rack scenarios.
Efficient Barcode Scanning: Streamline the scanning process for inbound and outbound barcodes, significantly improving overall work efficiency.
Customization Options: Customize the number and type of cryogenic boxes to align with specific laboratory requirements.
Brand Compatibility: Compatible with major brands of cryogenic vials available on the market.
Flexible Rack Compatibility: Adaptable to various scanning racks, catering to different quantity requirements.
This Multi-rack Reader provides an advanced and versatile solution for decoding biological samples, enhancing operational efficiency in laboratories and bio-banks.
Specification
| Product Number | 106212 |
| --- | --- |
| Product Model | Multi-rack Reader NSScanner, English |
| Product Type | Flatbed |
| Maximum Scanning Range | 216×297mm |
| Scanning Component | CCD |
| Optical Resolution | 4800×9600dpi |
| Scanning Speed | Full-frame scanning ≤ 6 seconds |
| Scanning Light Source | LED light source |
| Rack Types | SBS box + traditional square box, 2 traditional square boxes, 3 SBS boxes |
| Product Size and Weight | 443.5×278.6×54mm, 2.14kg |
| Power/Power Consumption | 220V/18W |
| Data Interface | Provides HTTP access service to return a JSON string containing the position and cryogenic vial code |
| Support System | Windows 2000/XP/Vista/7/10 |
| Machine Brand | EPSON |
Barcode Scanner
The Barcode Scanner is a crucial component for efficiently obtaining information related to samples by scanning barcode and DATAMATRIX codes on cryogenic vials. It facilitates seamless tracking and management of samples by directly inputting scanning results into the sample library management system. Distinguishing features of our Barcode Scanner include:
Advanced Code Recognition: Ability to swiftly scan one-dimensional and two-dimensional codes, traditional paper barcodes, and electronic screen QR codes, showcasing robust decoding capabilities.
Durable Performance: The high-speed rebound button has undergone 5 million fatigue tests, maintaining optimal button functionality for extended usage.
Cutting-edge Imaging Technology: Utilizes Adaptus 6.0 imaging technology coupled with custom sensors, delivering an extended depth of field and rapid reading capabilities.
Robust Construction: Crafted with a new generation of high-strength ABS materials, ensuring durability and the ability to withstand a 1.5m free fall impact.
Elegant Design: Boasts a classic commercial appearance with a minimalistic and stylish design, earning acclaim from international brands.
Defrosting Device - A Partner to Rack Reader
The NEST Defrosting Device serves as an indispensable tool for the rapid removal of frost from the bottom of boxed cryogenic vials. Specifically designed for situations where cryogenic vials are stored in the liquid nitrogen vapor phase or -80°C freezer, this device ensures efficient defrosting to enable clear recognition of the 2D code at the bottom.
Defrosting Device - Uniqueness Amplified
Our NEST Defrosting Device goes beyond the ordinary, offering distinct features that set it apart in the realm of cryogenic sample management:
Versatile Compatibility: Boasting wide compatibility, our device seamlessly integrates with various cryogenic box formats, including 24, 48, 96, and 384, across different brands. This ensures flexibility and adaptability to diverse laboratory setups.
Preservation of Sample Integrity: Unlike conventional methods, our device achieves bottom defrosting without the need for heating. This unique feature allows samples to maintain a frozen state, preserving their integrity throughout the defrosting process.
Practical Design: The practicality of our defrosting device is evident in its easy assembly, featuring a sponge roller that simplifies the process. The first roll involves the addition of a special reagent, while the second roll ensures efficient drying. This user-friendly design enhances ease of use, contributing to a hassle-free experience.
Efficient Defrosting Performance: Engineered for optimal performance, our Defrosting Device excels in achieving rapid and effective defrosting without the use of external heating. This innovative approach facilitates clear recognition of 2D codes at the bottom of frozen samples, overcoming a common obstacle in research procedures.
Choose NEST for a defrosting solution that combines versatility, sample preservation, practicality, and efficient performance, offering a unique edge in cryogenic sample management.